On May 22, 1920, the Police Department of the City of New York (PDNY) was the recipient of a generous donation made by the members of the Hide and Leather Trade Assn., of New York City. The donation, a value of $1,800, was in the form of an ambulance.
The ambulance was to be used by the PDNY to transport police officers in case of emergency, as well as officers who were sick and injured to & from hospitals, doctors, and their homes.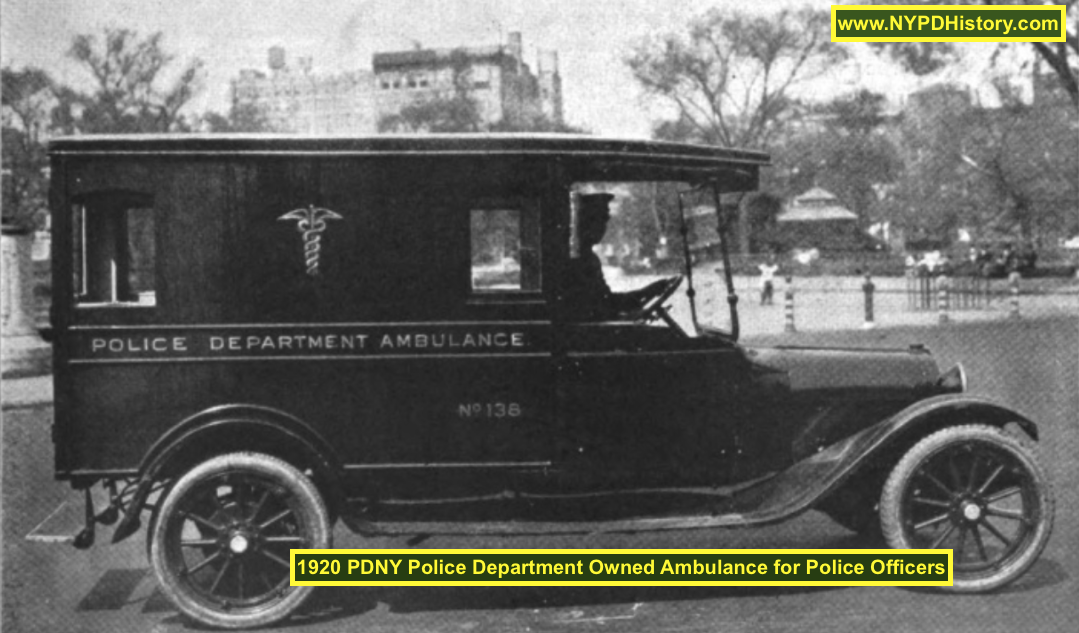 In 1947, The "Police Relief Fund, Inc." donated an ambulance to the PDNY. The department ambulance was operated by the PDNY's Emergency Services Division (today's ESUnit). In addition to serving the medical needs of members of the department, this ambulance served the needs of an officer's immediate family as well. In 1947, the ambulance was used 475 times, and in 1948, 675 times.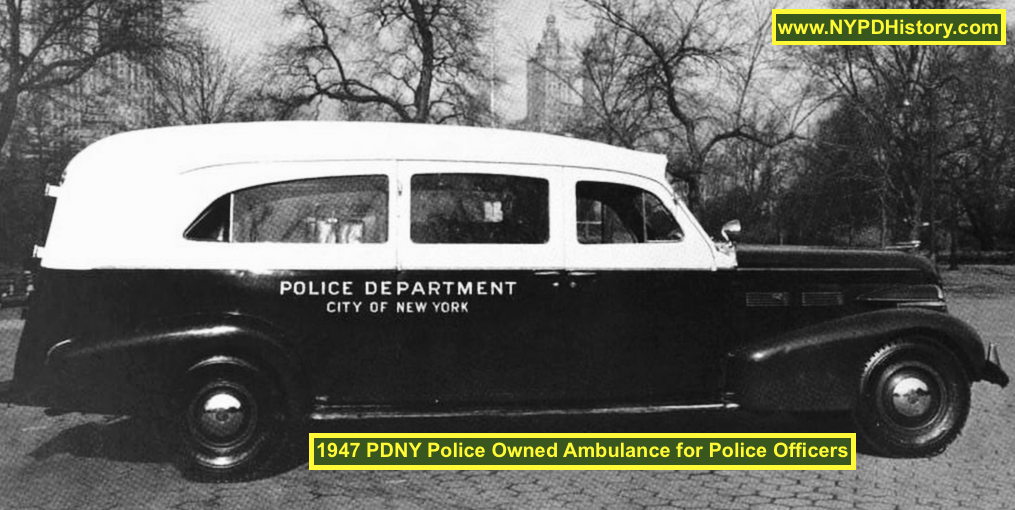 Today, the ESU operates a NYPD ambulance for use by officers at the scene of emergencies involving officers as well as to transport sick and injured officers to and from doctors, hospitals, and their homes.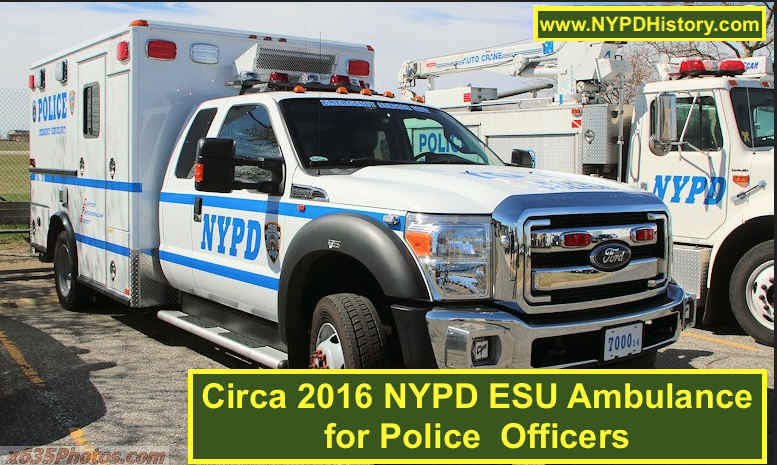 When an injured officer is released from the hospital, sometimes hundreds of uniformed officers line up in two rows, facing one another. A convoy of Highway Unit motorcycles and automobiles, and other NYPD vehicles, leads the escort of the Department Ambulance. It is a fitting tribute to the injured officer and their families and quite an impressive sight to behold.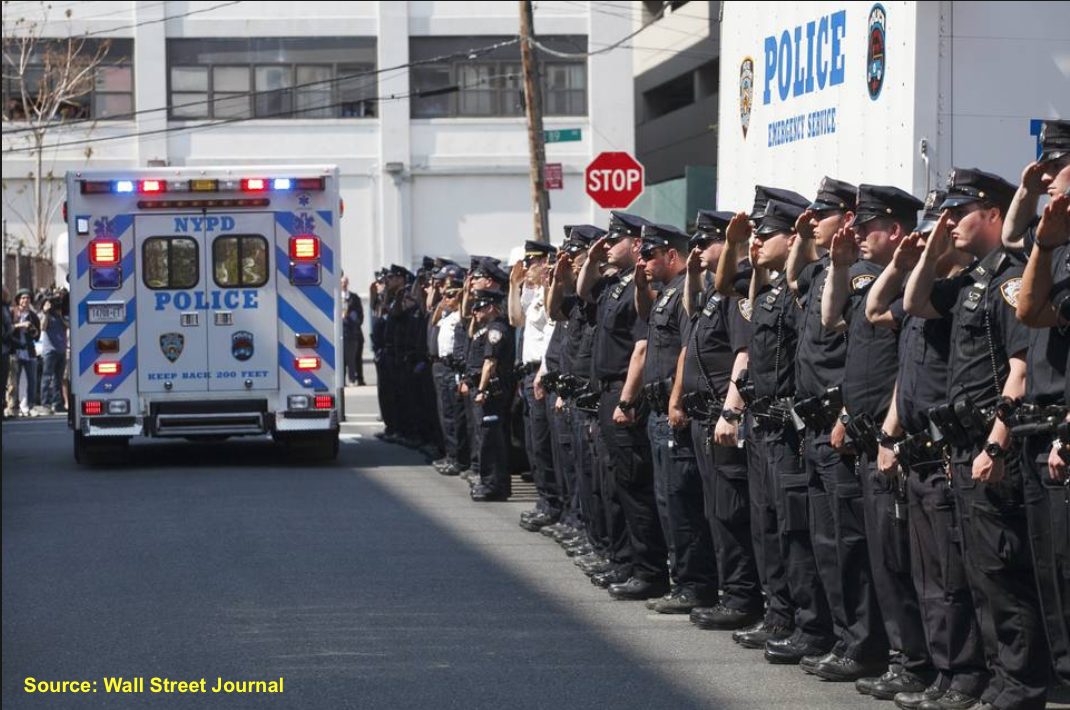 "What's the Deal With:" The History of the NYPD ESU's Department Ambulance? In 1920 the PDNY first used a donated ambulance for members of the department. That service continues to this day.