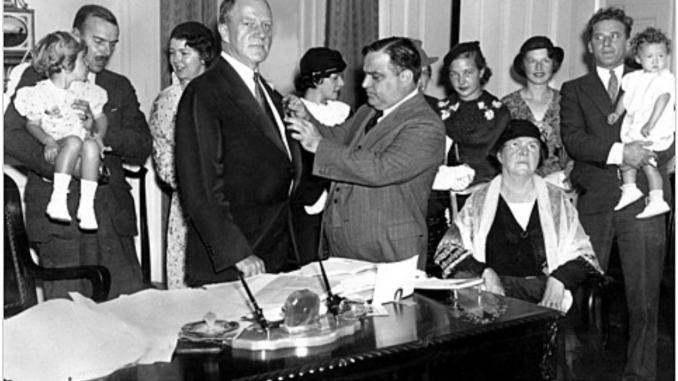 The post Word War I Era was a violent & deadly time in New York and other cities. Driven by the criminal gangs associated with the growing "families" of organized crime, the crimes associated with Prohibition, the economy, and other factors, NYPD officers were being slain and seriously injured at record rates. PC Lewis Valentine was appointed by the "law and order" Mayor of New York, Fiorello LaGuardia and had a reputation for being a disciplinarian, incorruptible, and effective commissioner. Apparently, there was an "order" by the previous PC to "count to ten" before firing at criminals. PC Valentine, after seeing a well-dressed, brash gangster at the daily lineup at police headquarters, would reverse that order, and more!
A great article summarizing PC Valentine's career can be found athttp://cityroom.blogs.nytimes.com/2009/11/11/la-guardias-tough-and-incorruptible-police-commissioner/?_r=0
PC Valentine's Now Infamous Speech Click the link to see PC Valentine deliver the message to criminals in his own words!
(Quicktime Movie & other media players will play this .mov file) Approx. 1 minute 30 secs. in length)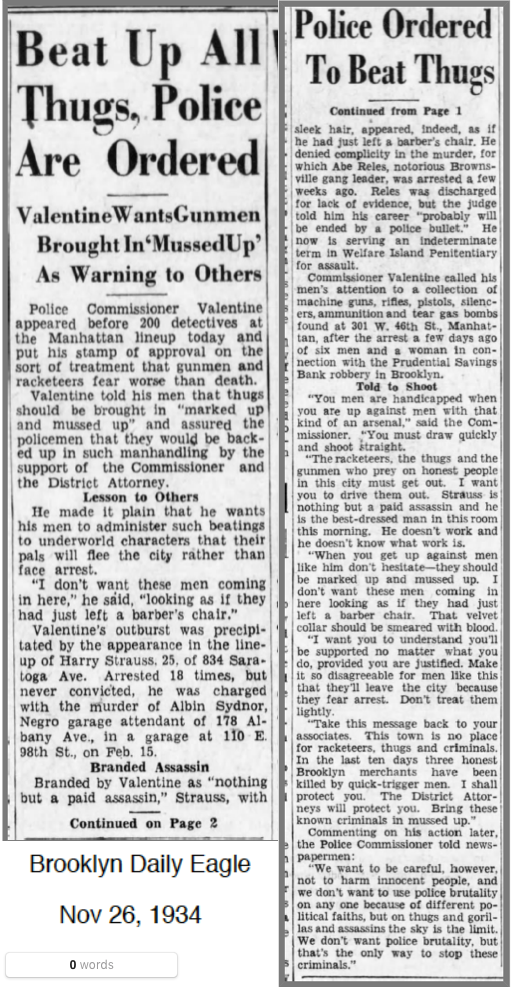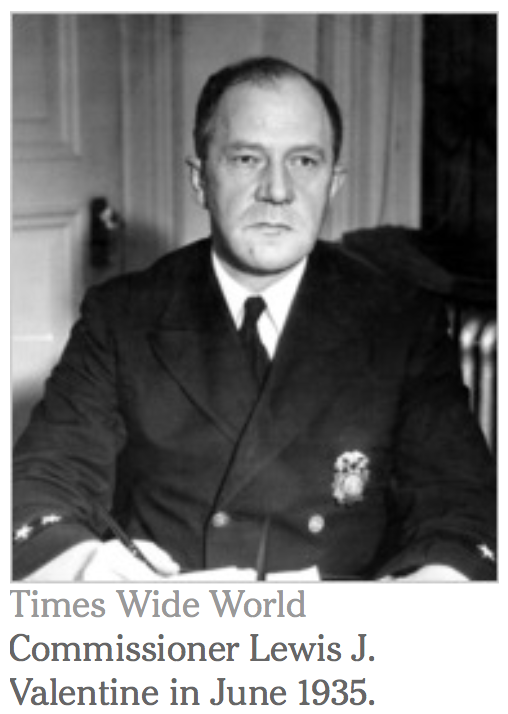 "Like" us on Facebook at Facebook.com/NYPDHistory
"Follow" Us on twitter @NYPDHistory