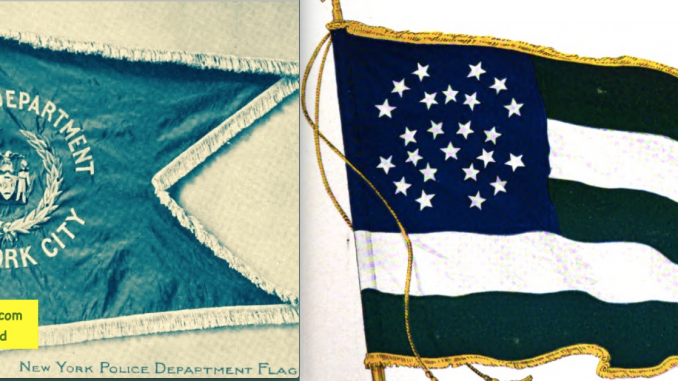 The history and symbolism of the present Department Flag of the Police Department of the City of New York (NYPD) has been covered extensively in documents/websites circulated/published by the NYPD, the NYC Police Museum, Inc., in many written articles, books, and in social media groups & forums. As is often the case in dealing with the history of the NYPD, due to the wholesale destruction of official records over dozens of decades, and the department's seeming disinterest in its own history, new information which may add to, or contradict the accepted history comes from individuals doing research on their own. A recently discovered text of a speech by former NYPD Police Commissioner (PC) Richard E. Enright, made in 1919, seems to fall into this category in relation to the Department Flag.
Of course, the author does not claim to "know it all" or to be the "last word" on this, or any other topic, so any information about the prior publication of the following would be most welcome and will be included in a revision of this post, if warranted.
The following may be the first reference to, and description of, the original flag, of the department which may have been carried in the U.S. Civil War by regiments formed by men of the city's police force. Additionally, PC Enright's description of the symbolism of the flag's elements which were carried over into the present flag from its predecessor seems to add to/contradict the established, accepted, description.
The present description, history and symbolism stems from the 1919 Annual Report of the NYPD as it appeared as follows: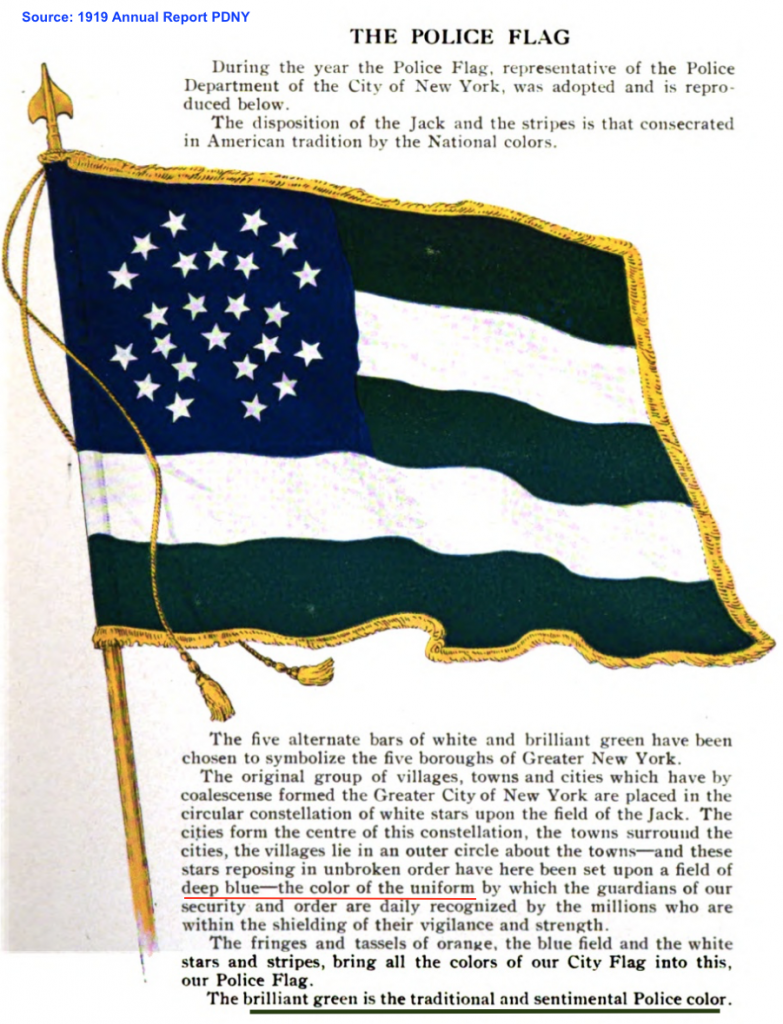 PC Enright's speech described the above flag & its predecessor as follows: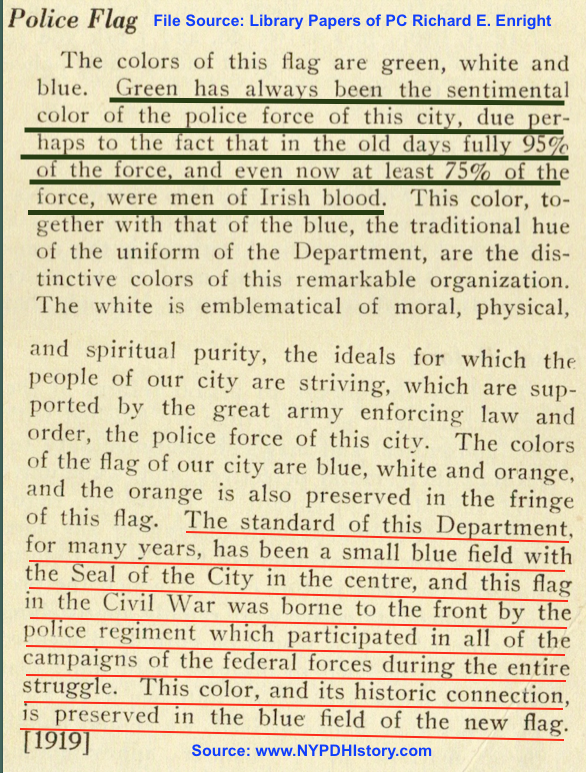 Note that the PC's declaration that the color green "perhaps" symbolizes the "men of Irish blood" is not carried into the Annual Report and has since been dropped from the official description.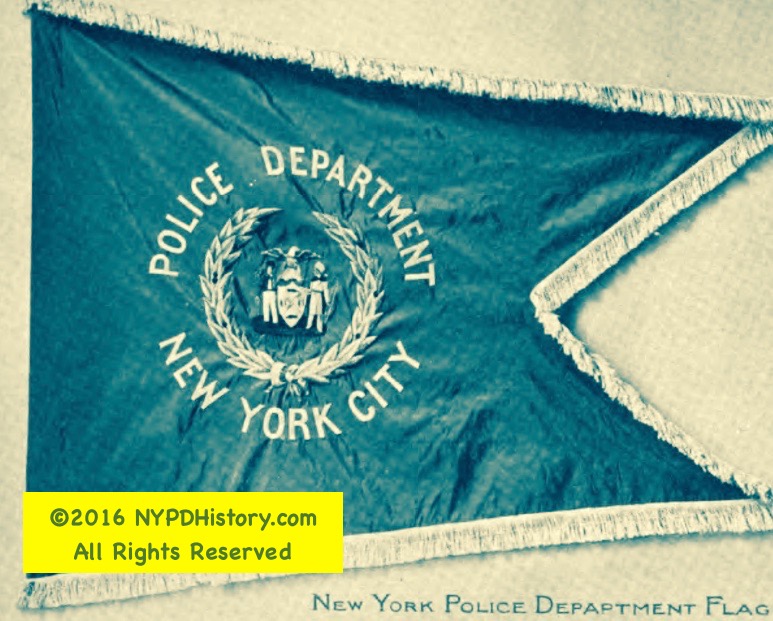 Please feel free to correct, add, or rebut any information on this potentially significant, historically important find and post by emailing the Author at Admin@NYPDH…com!
Please feel free to share this in any relevant forums, by sharing the URL of this post.