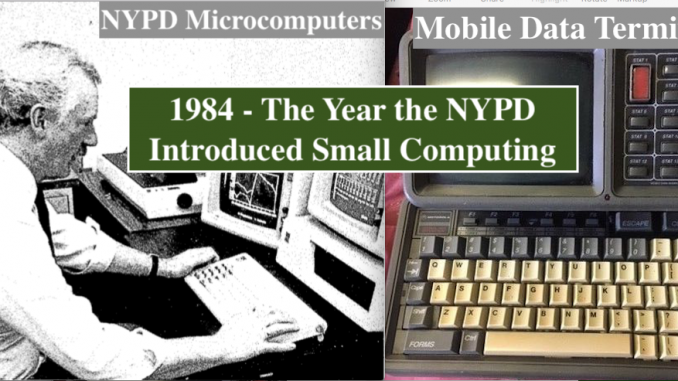 1984 – Only 34 years ago. – The #NYPD first introduced "new technologies" that allowed officers the rapid retrieval of data and the ability to communicate interdepartmentally via non-mainframe micro and mobile computers. The NYPD utilized mainframe computers for decades but the first pilot programs that tested the feasibility of microcomputers and mobile computers, was in 1984.
Thirty "microcomputers" (personal computers or PCs) were purchased and were used in a "pilot project" in all patrol borough commands, four selected precincts, and other administrative commands. The PCs had basic applications such as word processing, spreadsheets, database and were used to process information on equipment inventory, personnel & time records, daily patrol strength, and other information.
In 1985, at the conclusion of the "successful" pilot program, an additional 100 PCs were ordered and projections for the costs of training, hardware, software and maintenance were budgeted.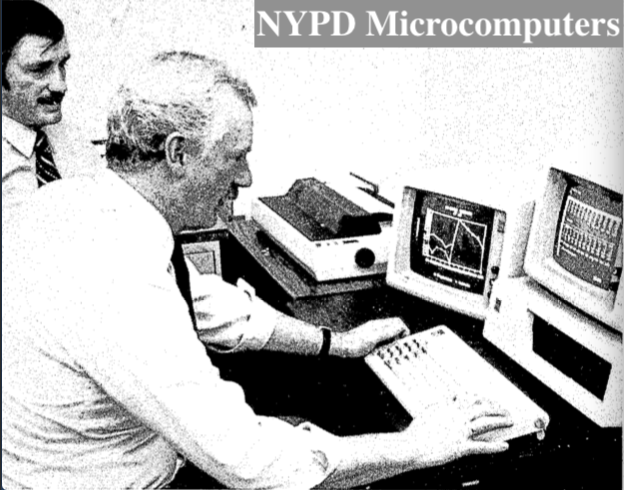 Fifty Mobile Data Terminals (MDT) were installed in #NYPDHighway, Auto Theft, and Patrol Borough automobiles. The MDTs allowed officers access to databases inside and outside of the #NYPD. The Message Switching System (MSWS) was installed on Field Administrative Terminal Networks (FATN) to route data traffic to internal #NYPD databases as well as the New York Statewide Police Information Network (NYSPIN) and the FBI's National Crime Information Center network (NCIC).
Using the MDTs officers in their vehicles could run inquiries on: stolen articles (guns), stolen autos, auto registrations, driver licenses, wanted persons, etc.
Field testing in 1985 was successful & 150 additional MDTs were ordered.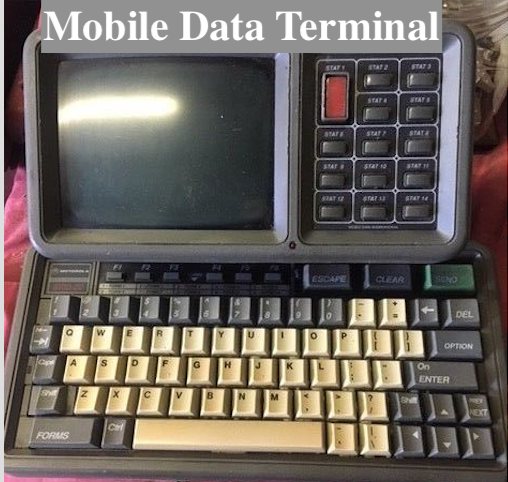 According to the source #NYPD publication, 1984 was the year that the #NYPD dedicated itself to the use of PCs and mobile computing.
Sources: Images and content 1984 NYPD Report & flickr.